Minelab International
Die Minelab Homepage erreichen Sie unter:
Minelab, weil wir so denken wie Sie...

Das australische Unternehmen befasst sich seit 1985 mit der Entwicklung anspruchsvoller Nugget- Detektoren. Bereits zu dieser Zeit betrat Minelab die Welt der Profis, um neue Maßstäbe zu setzen, durch die Vorstellung von Detektoren, die stets allen Ansprüchen gerecht werden und ihrer Zeit weit voraus sind.
Minelab geht dabei neue Wege, setzt auf eigene Ideen, verwirklicht neue Technologien und Innovationen. Eine Vielzahl von Neuentwicklungen bis hin zur Super – Nugget ‑ Maschine SD 2100 (löste 1995 einen regelrechten Goldrausch aus) haben das Minelab Image geschaffen. Intelligente Qualität für professionelle Ansprüche.
Mit diesem Erfolgsrezept hat Minelab auch eine neue Generation Metalldetektoren entworfen und entwickelt, im Dienste der Profischatzsucher.Mit diesen Produktprogramm sehen Sie nun das Ergebnis dieser Verpflichtung vor sich. Eine Verpflichtung, die den professionellen Minelab Standard, sichere Bedienung und Zuverlässigkeit beinhaltet. Minelab bietet dabei keine breit gefächerte Produktpalette
mit den unterschiedlichst ausgestatteten Geräten an und dafür gibt es einen einleuchtenden Grund:
Minelab Profidetektoren zeichnen sich durch hohe Leistung aus, nicht durch unnütze Spielereien. Entsprechen technische Einrichtungen nicht den Minelab Anforderungen, werden sie nicht angeboten.
Bei der Entwicklung der Minelab Detektoren, ging man von Vorschlägen professioneller Schatzsucher der ganzen Welt aus. Dabei kristallisierte sich schnell heraus, dass die Verwirklichung aller Vorstellungen nicht nur durch ein anderes Konfigurieren bereits bestehender Techniken zu erreichen war.
Völlig neu entwickelte Technologien wie das AGT, BBS oder das MPS/ DVT waren letztendlich ausschlaggebend für diesen Erfolg.
Aus diesem Grund bieten wir in erster Linie Minelab Detektoren an.
Ihre Erwartungen gehen viel weiter.......
....... unsere auch.
Herkömmliche Metalldetektoren arbeiten im VLF ‑ Bereich auf einer einzelnen von Gerät zu Gerät unterschiedlichen Frequenz, ein Modell sogar auf zwei Frequenzen. Jede dieser einzelnen Frequenzbereiche eignet sich für eine spezielle Aufgabenstellung besonders, für andere weniger. Die jeweilige Aufgabenstellung richtet sich beispielsweise nach der Größe der gesuchten Objekte oder dem jeweiligen Untergrund. Erfahrenen Suchern sind die daraus resultierenden Probleme bekannt. Mangelnde Eindringtiefe, unbefriedigende Metallunterscheidung sowie wesentliche Einschränkung auf verschrotteten, vor allem aber auf mineralisierten Böden. So kommt es, dass nicht nur Profis gleich mehrere Geräte besitzen. Einen für Kleinteile im oberen Frequenzbereich, einen für mineralisierte Böden im unteren Frequenzbereich, einen für Beach ‑ Suche usw..
Minelab hat Ihre Wünsche erhört...

und mit seiner Neuentwickelten BBS und FBS Tech- nologie (Breit- und Vollbandspektrum) verwirklicht. Mit Hilfe modernster Computertechnik kombiniert mit einem Mikroprozessorgesteuerten Frequenzbereich von 1,5 ‑ 100 kHz, mit bis zu 28 Frequenzen gleich- zeitig "greift" sich der Explorer XS, Sovereign Elite oder Excalibur Unterwasserdetektor ein Maximum an Informationen aus dem Boden. Egal ob Sie nun Kleinteile oder große Objekte, ob Sie auf Sand, Basalt oder verschrottetem Boden suchen; mit FBS. und BBS liegen Sie immer richtig. Die Informationsflut liefert dem Mikroprozessor-Gehirn auch Daten, die zu einem Höchstmaß an Eindringtiefe und Metallunterscheidung führen, unabhängig von der Aufgabenstellung. Wollen Sie auf mineralisierten Böden arbeiten: kein Pro- blem, denn dann werden die Mikroprozessoren eine Frequenzauswahl treffen, um Störungen oder Leistungsabfall zu verhindern.
Und das alles vergleichbar mit einer Autofocuskamera, vollautomatisch, also äußerst einfach zu bedienen. Kein kompliziertes Programmieren, kein ständiges Nachjustieren und dennoch eine Vielseitigkeit und ein Leistungspotential, welches Ihnen kein normaler Mono‑ Frequenzdetektor bieten kann. FBS und BBS Technologie von MINELAB: Intelligenz, auf die Sie sich verlassen können.
Since its origins in 1985 Minelab has been, and still is, the world leader in providing metal detecting technologies for consumer, humanitarian demining and military needs. Through devotion to research and development and innovative design, Minelab is today a major world manufacturer of hand held metal detector products. Over the past 20 years, Minelab has introduced more innovative and practical technology than any of its competitors and has taken the metal detecting industry to new levels of excellence.

Specialising in advanced electronic technologies, Minelab's competitive advantage was created early on with a highly innovative and dedicated research and development team inspired by the innovative physicist Bruce Candy. Minelab spends a higher percentage of annual revenue in research and development than any of its competitors enabling us to continue to provide cutting edge technology in metal detecting equipment. We excel in providing leading technologies and are confident that our culture of innovation and commitment to quality will ensure Minelab continues to succeed.

With manufacturing, distribution and customer service operations in Australia, Europe and the United States you are always safe in the knowledge that customer care is close at hand. Minelab's worldwide network of Authorised Dealers are able to give you the most up-to-date knowledge in products and techniques that will help you to improve your success rate in the field. Minelab products continue to set new standards in the world of metal detecting for both performance and innovation.

In line with these high standards Minelab is an ISO 9001 Quality Endorsed Company. ISO 9001 is a worldwide quality standard certification that ensures continuous improvement is maintained in order to provide the highest level of product quality for our customers. We believe in a strong customer focus and working together to find innovative solutions that add value to our products.

It is this commitment to the development of new technologies, along with excellence in customer service that will give you a big advantage when you are out detecting, no matter what the ground or environmental conditions. With Minelab products you will have the opportunity to find more good targets more often.

In 2008 Minelab became a member of the dynamic Codan Group of Companies. The parent company, Codan Limited, is an international leader in high frequency radio and satellite communications markets with customers in over 150 countries. In 2009, Codan celebrates its commemorative year, marking 50 years of Codan communication equipment.
Codan Group's Manufacturing Service Provider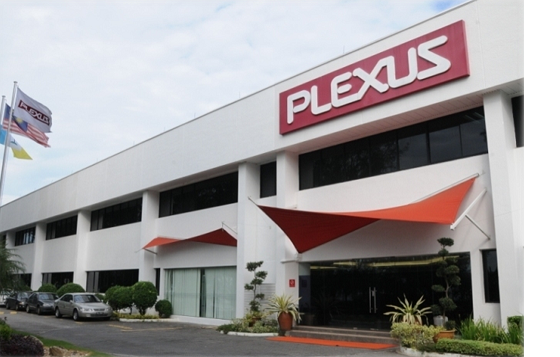 Since December 2009, the Codan Group's manufacturing service provider, Plexus Corp, a US company, situated in Penang, Malaysia has been responsible for the majority of Minelab's worldwide metal detector production. Minelab is proud of its association with its outsource partner in Malaysia. Genuine Minelab metal detectors are exclusively manufactured by Minelab in Australia and by Plexus Corp, USA in the Malaysian facility.
History
Minelab excels in providing leading technologies for the metal detection industry world-wide. We are confident that our culture of innovation and commitment to quality will ensure Minelab continues to succeed in providing the World's Best Metal Detection Technologies for consumer, humanitarian and military needs.
1985 - 1989 EARLY BEGINNINGS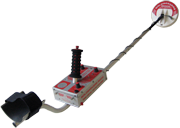 Goldseekers 15000 launched - Minelab's first metal detector (1985)
GT 16000 launched - world's first truly automatic ground-tracking metal detector (1987)
Eureka Dual Ace launched – world's first two frequency detector? (1989)
1990 - 1994 A GROWING BUSINESS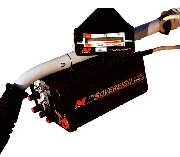 Sovereign Series launched (1991)
Excalibur Series launched - Minelab's first underwater metal detector (1993)
Headquarters moved to Rose Park, South Australia (1994)
1995 - 1999 GOING GLOBAL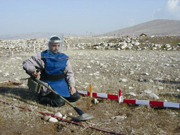 SD Series detectors launched (1995)
Australia Post, Australia Day Council Business Award (1996)
Headquarters moved to Torrensville, South Australia (1997)
Countermine division created (1997)
F1A4 mine detectors launched (1997)
Certificate ISO 9001 (1997)
Minelab International established in Ireland (1998)
Minelab USA established in the U.S. (1998)
AusIndustry Innovation Prize (1998)
National Winner IBM Business Owner Award (1998)
Telstra and Australian Governments' Australian Small Business of the Year Award (1998)
Explorer Series launched (1999)
2000 - 2004 ONWARDS AND UPWARDS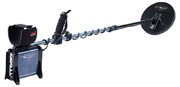 Electronics Industry Association "Gold Cup for Excellence in Innovation & Commercialisation" (2000)
City of West Torrens Business Award for outstanding contribution towards the Economic Development of the City of West Torrens (2000)
Design Institute of Australia - Design Citation for Explorer Metal Detector (2000)
GP Series launched (2000)
Finalist - SA CIMB Innovation Award category - innovator of the year (2002)
Recognised Supplier for Australian Department of Defence (2002)
F3 mine detectors launched (2002)
Array mine detectors developed (2002)
Torrensville site extensions completed (2003)
2005 - 2009 BIG CHANGES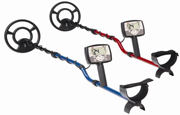 Acquisition of Parketronics (2005)
AusIndustry Award in recognition of commitment to business excellence and in particular for innovation in the development of metal sensing technology (2005)
X-TERRA Series launched (2005)
AusIndustry Award in recognition of commitment to business excellence and in particular the company's ongoing commitment to business and technical excellence in the invention, development, manufacture, marketing and distribution of innovative metal detection technology (2006)
GPX Series launched (2006)
Recognised Supplier of Strategic Capabilities for Australian Department of Defence (2007)
L-3 Communications CyTerra Corp and United States Army in recognition of 5000th AN/PSS14 Mine Detecting Set (2007)
Codan acquires Minelab (2008)
Winner - Engineering Excellence Award for SETA technology used in GPX-4500 (2008)
Finalist - Engineering Excellence Award for Array metal detector development (2009)
2010 - Present TOWARDS A PROMISING FUTURE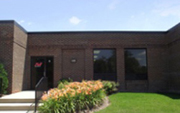 Manufacturing expansion with selected production contracted to Plexus, Inc. (2010)
Hugh Graham (General Manager, Countermine) awarded "Gold Medal for National Construction Grand Cross" (2010)
US office expansion - new USA headquarters opened in Downers Grove, Illinois (2010)